Perfeter...profitiri....uhh... Cream Puff.
I've mastered another favorite dessert! Have you heard of profiteroles - those yummy little puff pastry concoctions you get at french restaurants, filled with ice cream and topped with fudge sauce? Well I know how to make them now! I served these for Thanksgiving....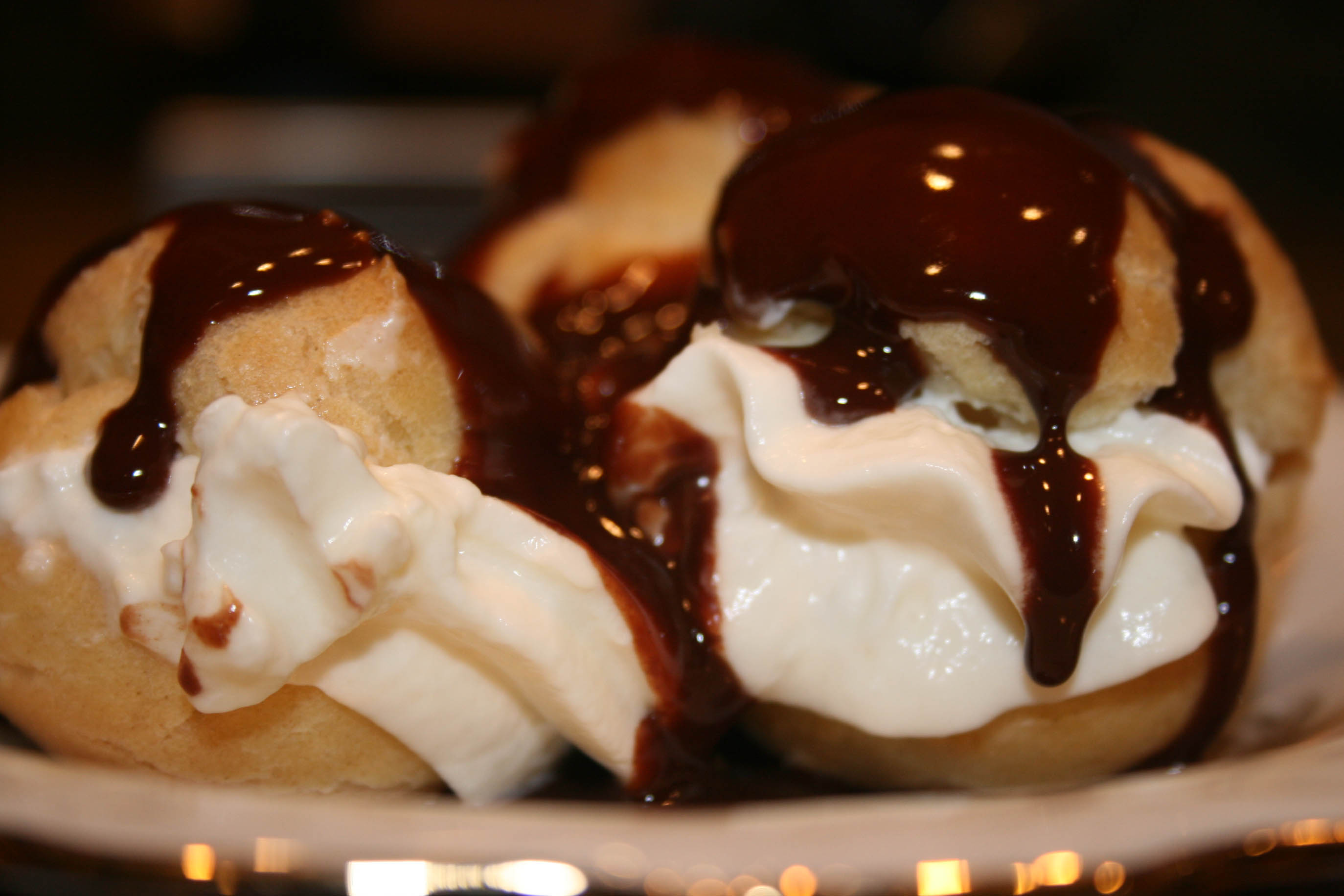 And who knew it would be so easy to prepare?!?!?
Profiteroles:
Basic Cream Puff pastry (Pate a Choux) recipe
Vanilla Ice Cream (recommend Haagen Dazs Vanilla Bean)
Hot fudge sauce recipe
Bake pastry puffs, cut in center (don't go all the way through) and fill with ice cream. Top with hot fudge sauce. Enjoy.
These are to die for.... Trust!