I was asked to bring dessert for my family's Chinese New Year celebration dinner. More specifically, my oldest sister requested I make an almond dessert - to go with the 'chinesey" theme. As actual Chinese desserts choices are very limited, only almond cookies and almond jelly (jello) came to mind.
Since I've always considered cookies as treats more than a dessert, I settled on making almond jello. Although I think its tasty, I've never cared for the almost rubbery consistency of almond jello (at least the kind we get at our local dim-sum place). My sister suggested I try making an almond panna cotta.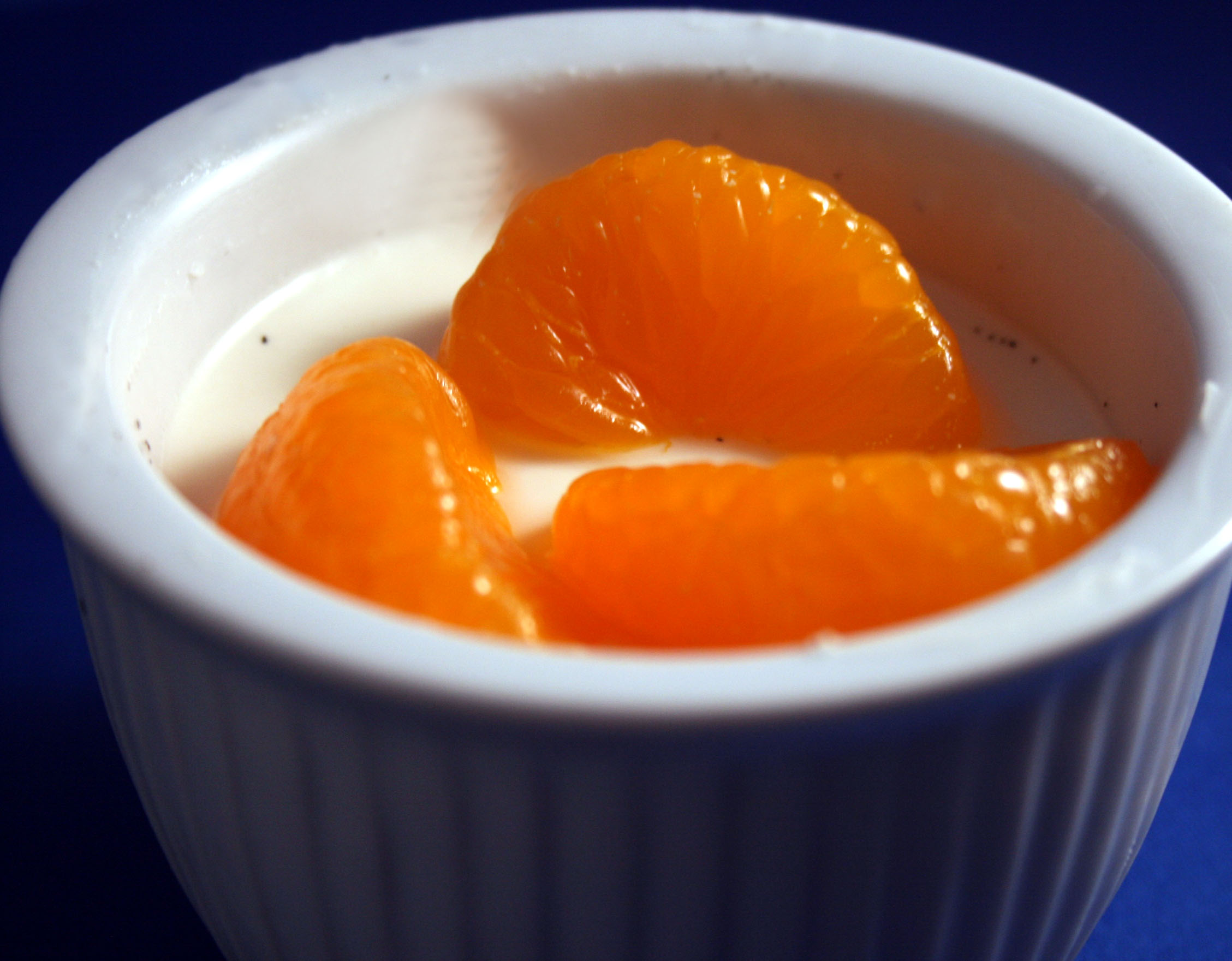 I found several recipes online and combined them to make this one lovely recipe. This is so easy and so refreshing - light, creamy and smells divine (I fooled my sweety into thinking it was made with Amaretto).
Vanilla-Almond Panna Cotta
1 envelope unflavored gelatin
1 2/3 cups almond milk (Almond Breeze)**, divided
2/3 cup half-and-half
1/3 cup sugar
1 (6-inch) piece vanilla bean, split lengthwise and divided
1/2 tablespoon almond extract
Sprinkle gelatin over 1/3 cup almond milk in a small bowl; let stand 4 minutes.
Combine 1 1/3 cups of almond milk, half-and-half, sugar, and half of the vanilla bean in a medium saucepan; bring to a simmer over medium heat (do not boil). Remove from heat. Add gelatin mixture, stirring until the gelatin dissolves. Remove vanilla bean. Pour mixture evenly into 6 (6-ounce) custard cups coated with cooking spray. Cover and chill 8 hours or overnight.
Loosen edges of custards with a knife or rubber spatula. Place a dessert plate, upside down, on top of each cup; invert onto plates. Garnish as desired (I used mandarin organge segments from a jar and a little bit of the syrup).
** Almond Breeze (original flavor) can be found in the organic food section of your grocery store. If you can't find it, use whole milk.